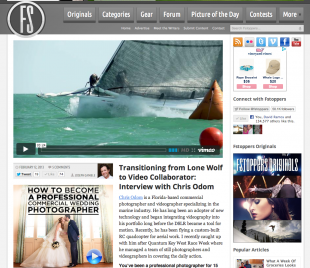 I recently had the chance to sit down with F Stoppers staff writer and good friend Joesph Gamble and talk about my last project. We discussed the logistics, technical approach and challenges of producing Quantum Key West Live. You can view the interview here: http://fstoppers.com/transitioning-from-lone-wolf-to-video-collaborator-interview-with-chris-odom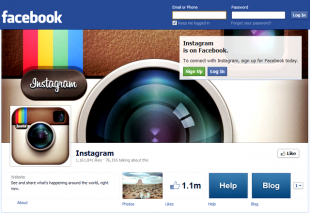 The first shot rang out this morning. I happened to catch it during one of my pre-dawn reading sessions via Facebook via FStoppers via my friend Joao Carlos' FB feed. Yeah, it's definitely a Rube Goldberg kind of way to get my photo industry news but what better time to noodle through the social media […]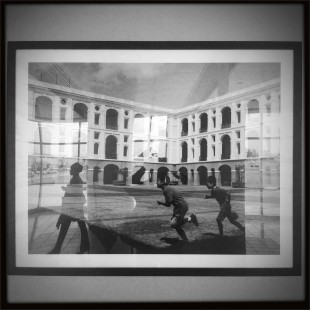 In preparation for an upcoming interview with my good friend Joseph Gamble about iPhone photography and how it is changing the imaging profession, I wanted to write the story behind three of my favorite iPhone photos.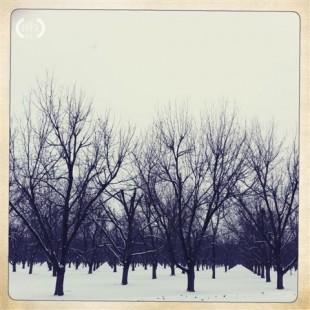 The 5th Annual iPhone Photography Awards have announced the winners. Happy to say one of my photos (shown above) received an Honorable Mention in the Seasons Category. Congratulations to all the winners and Jimmy Mazur being selected as Photographer of the Year.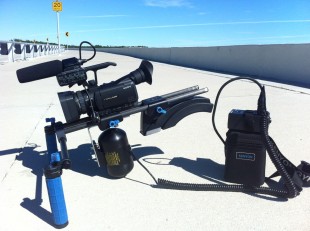 As with most things in life, change is an ever present force in the life of a sailing photographer. As such, one can make a decision early on to either accept this axiom as fact and be proactive or not and subject yourself to a reactive frame of mind. Me, I choose the former over […]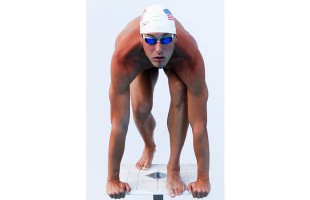 I had the chance to do some portraits with two Olympic swimmers through Arluck Promtions during their Swimming Champions Fitter Faster Tour stop in Fort Myers. The challenge of the day… make high contrast overhead, mid-day sunlight look compelling. My solution… a high key set up using grip gear. I saw this set up […]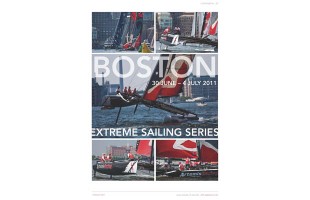 Artemis Racing used 5 images from Boston for their Chairman's Report.