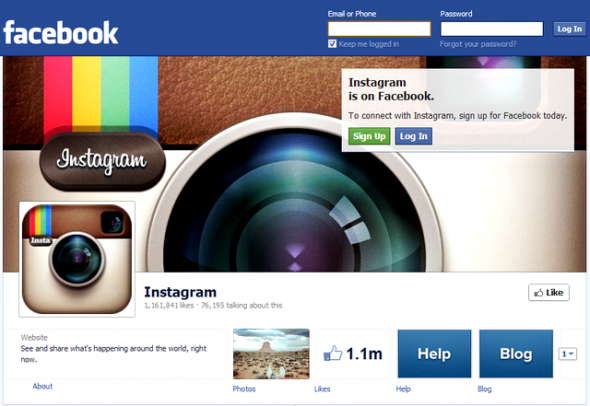 The first shot rang out this morning. I happened to catch it during one of my pre-dawn reading sessions via Facebook via FStoppers via my friend Joao Carlos' FB feed. Yeah, it's definitely a Rube Goldberg kind of way to get my photo industry news but what better time to noodle through the social media sphere than in those quiet hours before you get out of bed. I let the news sink it a bit and while brushing my teeth, it hits me.
"Of course", I say out loud to no one.
"How long did you think it was going to last?" But this statement was directed toward my dog, Jackeroo, who was now standing in the bathroom with me. And cocking his head sideways like canines are want to do when their human companions ask rhetorical questions.
There was a hint that something like this was coming down the line last week from Facebook. In reality, it came as no surprise to me. For you see, these companies exist to make money, not for the sole pleasure of hosting images of your shoes or fingernails. Yes, I know these have run amuck on IG and no doubt, if it weren't for them we wouldn't have awesome parodies like this one. But in the end, Zuck paid $740 million in cash and stock (would have been over $1 billion but Facebook went public and the stock price tanked before the deal was finalized) for one reason. And no, it wasn't to make it easier for you to add a retro filter of your duck face selfie and humblebrag about being backstage at a Justin Bieber concert. It was to solidify Facebook's mobile photo marketshare. And, make money (OK, that's two).
Now that Instagram has a solid user base and has become an integral part of some 100 million users, it was time to change the game, to update the hosting servers not some shitty ipage hosting. Most noticeably in the new terms of service made public today. And this is where the conversation starts to take a weird turn. No surprise there.
From the outset, the new terms are now more in line with Facebook's. The legalese is just a complicated way of saying that Instagram can now co-opt your images of fingernails or selfies and place it in another user's stream in the same way the sponsored post is being used on Facebook. It's really that simple. Of course the language has made it seem like your intellectual property is now wholly owned by the Zuck et al and they can do whatever they wish with it. But that's not the case. Not yet anyway. Does anyone remember the brouhaha about the new Facebook Terms of Service waaay back in Feb. of 2009? A huge debate broke out. People threatened to delete their accounts. And Zuckerberg responded. Interestingly enough, Instagram has released a statement via their twitter feed promising they'll have "more to share very soon." So stay tuned for that…find out more at badcreditmobiles.net
What IS surprising for me though is the reactions from notable leaders in the photo community like Allen Murabayashi of Photoshelter (much respect) and Chase Jarvis (respect). I wonder if they will still feel the same way next week?
As for me? I don't think Instagram will see me deleting my account anytime soon. I will however, start watermarking my images BEFORE uploading! As someone who makes a living from images and intellectual property, I will be keeping a very keen eye on the situation.
Conversation to be continued…